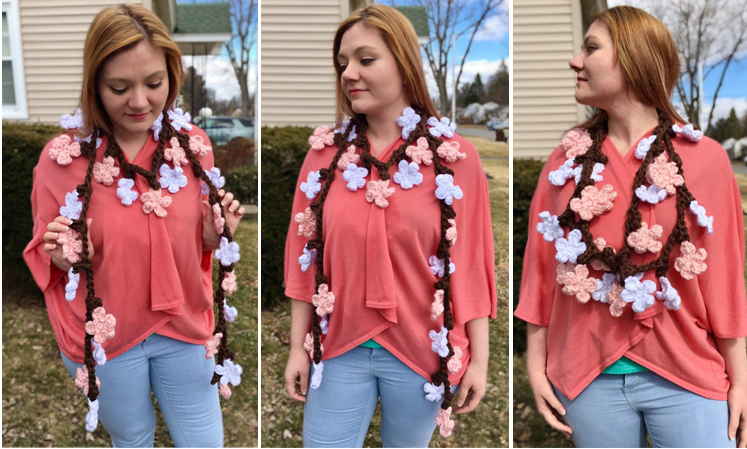 Cherry Blossom Scarf Crochet Pattern
Disclosure: This post may contain affiliate links; for more details, please see my Disclosure Policy here.
Spring is in the air, or at least it's just around the corner if you live in the northeast like me! Some of my favorite sights and smells of the spring are all the lovely flowers and trees that start blooming once the weather starts to thaw out and everything comes back to life. While I'm not a huge fan of bugs – which I realize go hand in hand with plant life in general – I still love watching everything start to grow again after a long winter.
Ironically, I've chosen a favorite flower (it's actually a tree, but oh well!) that doesn't even grow near me! I'm in love with the delicate yet incredibly bright and colorful cherry blossoms that are native to Japan. In fact, I will be seeing some of these lovely trees up close for the very first time when I take a trip to Tokyo this spring! (Read all about it and see the backpack I'm taking there in my "Tokyo Lights Backpack" post HERE!) I know, I know – how can it be my favorite flower/tree when I've never even seen one in person before?! Well, I like to think that if it's my favorite right now, just from seeing them in photos, I'll just love cherry blossoms all that much more once I've seen them in real life!
(Pin it for later!)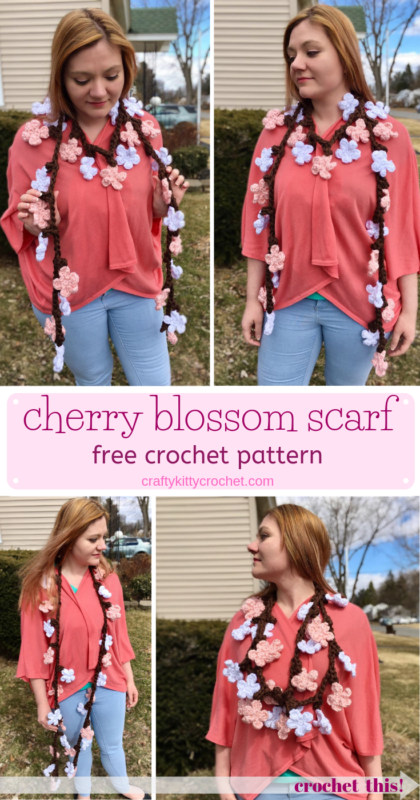 I used a favorite for this project – Lion Brand Hometown USA in Providence Pink
, New York White
, and Billings Chocolate
. Does this pink shade look familiar? It should, because it's actually the same shade I used for my Caylin Scarf (pattern HERE!) a few months back! This Hometown USA yarn has a soft, shiny texture and chunky weight, so it works up quickly and looks lovely! Find Providence Pink on Amazon HERE
, New York White on Amazon HERE
, and Billings Chocolate on Amazon HERE
!
Ready to plant some cherry blossom goodness into your wardrobe? Then let's get started!
Supplies
I/9 5.25 mm crochet hook
N/10 mm crochet hook
One skein each of Lion Brand Hometown USA yarn in
Scissors
Yarn Needle (with large eye)
Abbreviations
*= indicates beginning / end of a section to be repeated
Sl St = slip stitch
Ch(s) = chain(s)
Dc = double crochet
Hdc = half double crochet
Sc = single crochet
Rep = repeat
Rnd = round
Gauge
Scarf is one size fits most; exact gauge is not essential to this project.
Size
Approximately 86" long
Instructions
Cherry Blossoms (Make 14 Providence Pink and 14 New York White)
Rnd 1 – With I hook and Providence Pink, make a magic ring. 5 sc in ring. (5 sc)
Rnd 2 – *Ch 4, 2 Dc in 3rd ch from hook, hdc in last ch. Sl st back into same st. Sl st in next st. (One petal made.)* Rep from * to * 4 more times. Fasten off, leave long tail for sewing.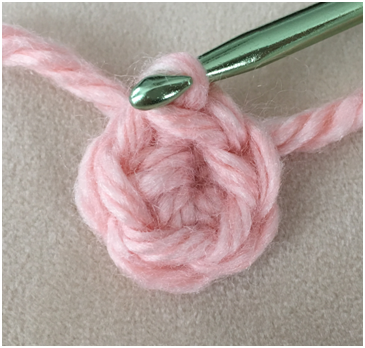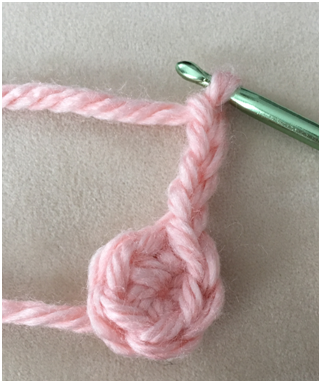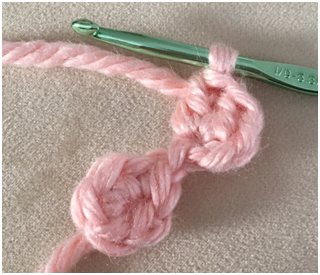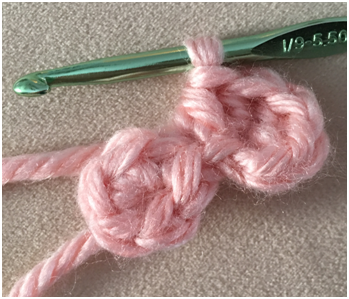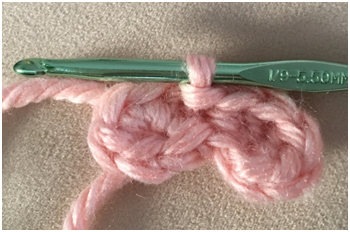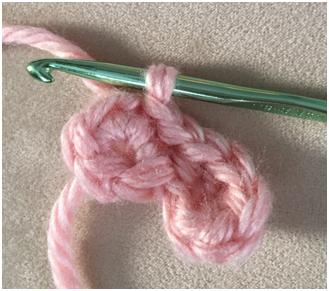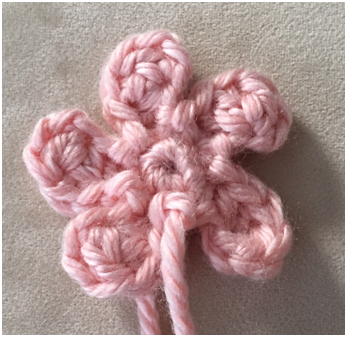 Scarf
With 2 strands of Billings Chocolate and 10 mm hook, *ch 8. Sl st in 2nd ch from hook, and in next 2 chs.* Rep from * to * 27 more times. (Optional: join with sl st to first ch to make circular/infinity scarf.) Fasten off. (28 ch-8 sections/sl st branches)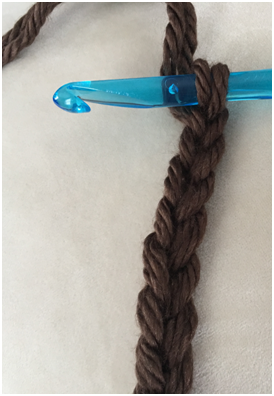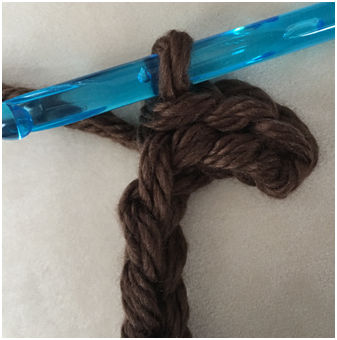 Assembly
Sew one Cherry Blossom to each sl st branch on Scarf. Weave in all ends.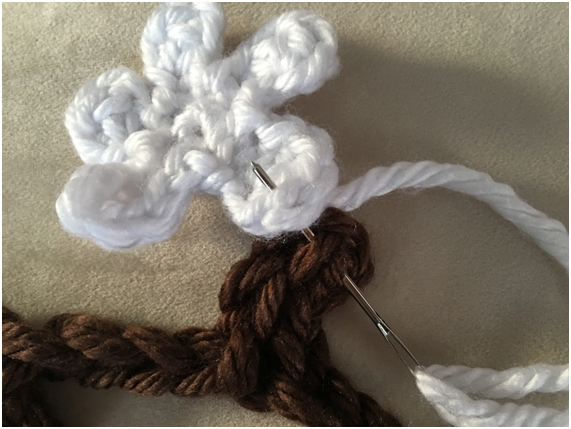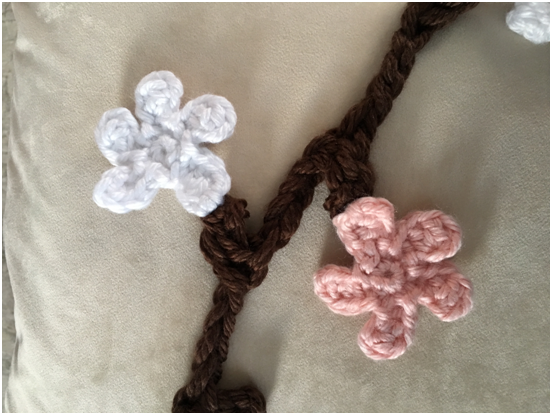 Here is the finished scarf!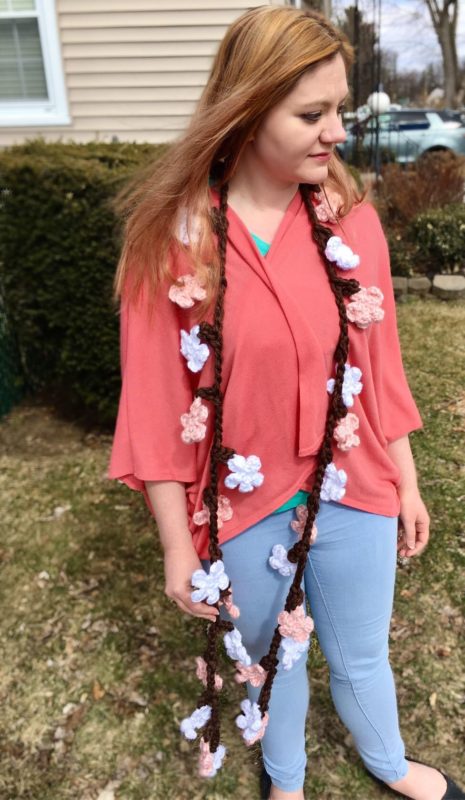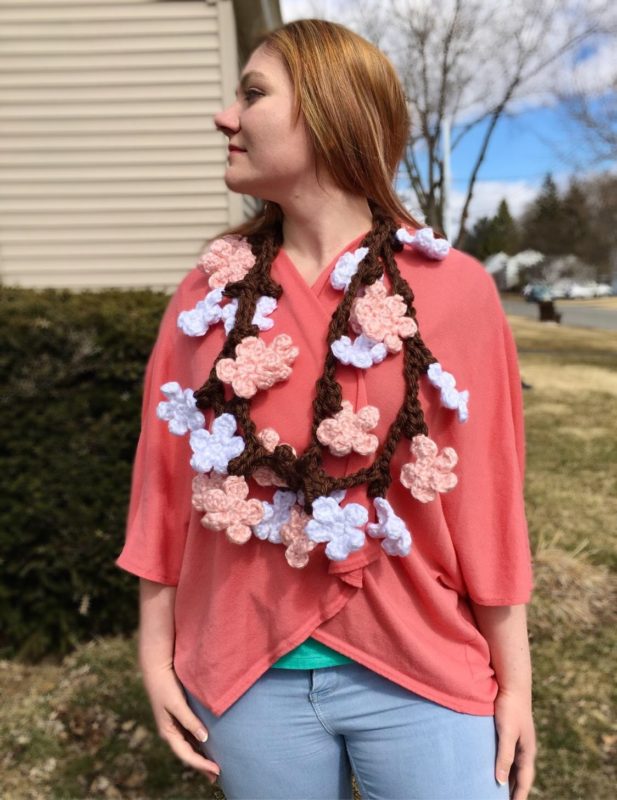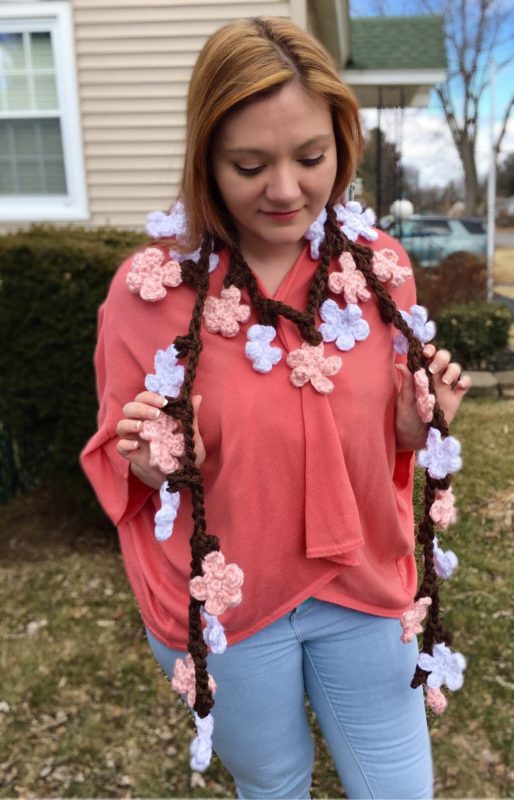 Thank you so much for crocheting this scarf along with me! Stick around, because a matching hat is in the works!!!!! Please subscribe to my e-mail list, and follow me on social media, to stay up to date with all of my fun new patterns coming soon!
COPYRIGHT: This pattern is owned by Crafty Kitty Crochet (Melissa Moore). Any reselling or distribution of this pattern is prohibited. Sale of items made using this pattern is welcomed, but I do ask that credit/a link be provided back to my site, craftykittycrochet.com.
Keep up to date with my crazy crochet life!