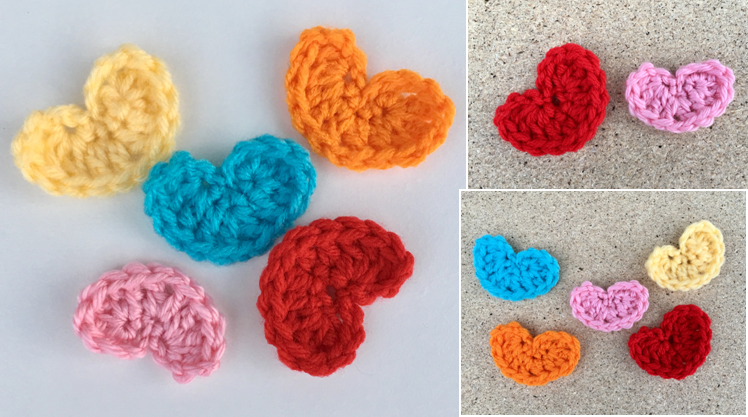 Heart Applique Crochet Pattern
Disclosure: This post may contain affiliate links; for more details, please see my Disclosure Policy here.
It's that time of year again – the holidays are over, the decorations are put away, and it seems like Valentine's Day merchandise replaced Christmas merchandise in the stores overnight! (Do they just hire ninjas to come in and set all of that up?!) It seems fitting to start crocheting for Valentine's Day, seeing as how it's only 5 weeks away!
But if you're still reeling from staying up late to crochet the final touches on all those holiday gifts, you might be looking for a small and quick project that will allow you a little more recovery time before diving into another large project!
I introduce to you my quick, fun, and cute Heart Appliques!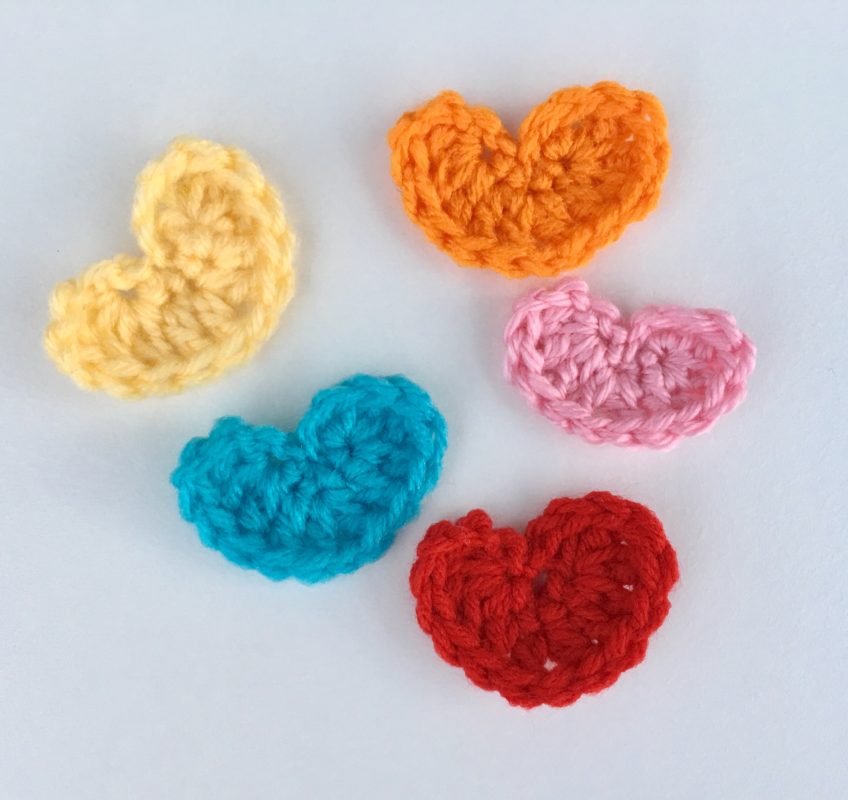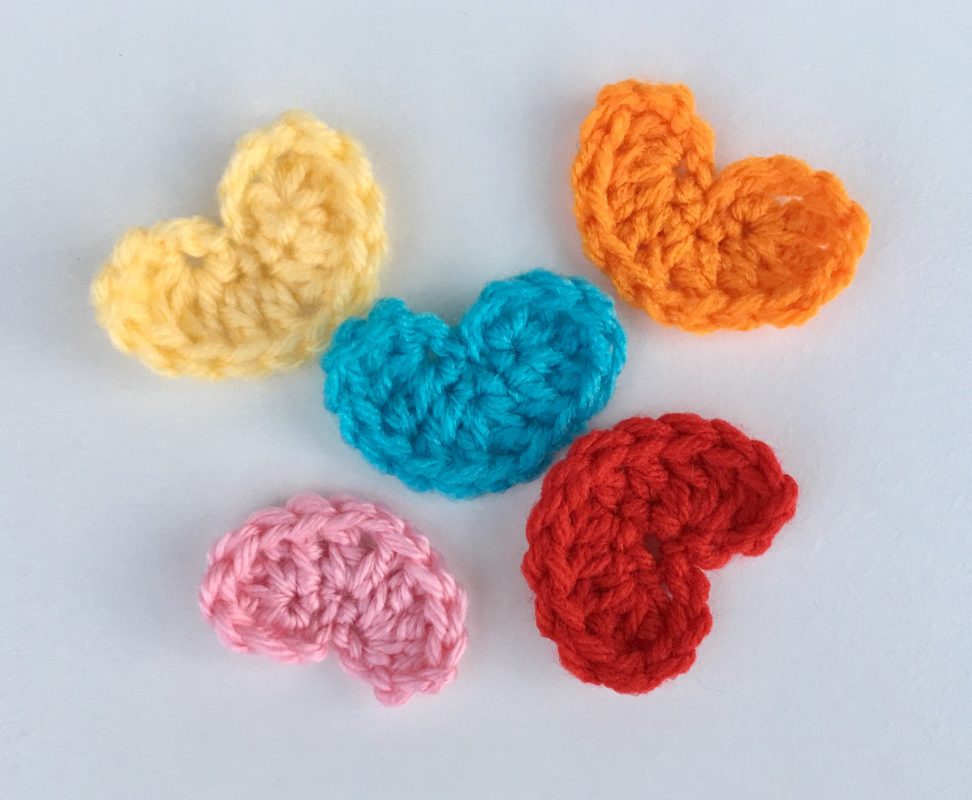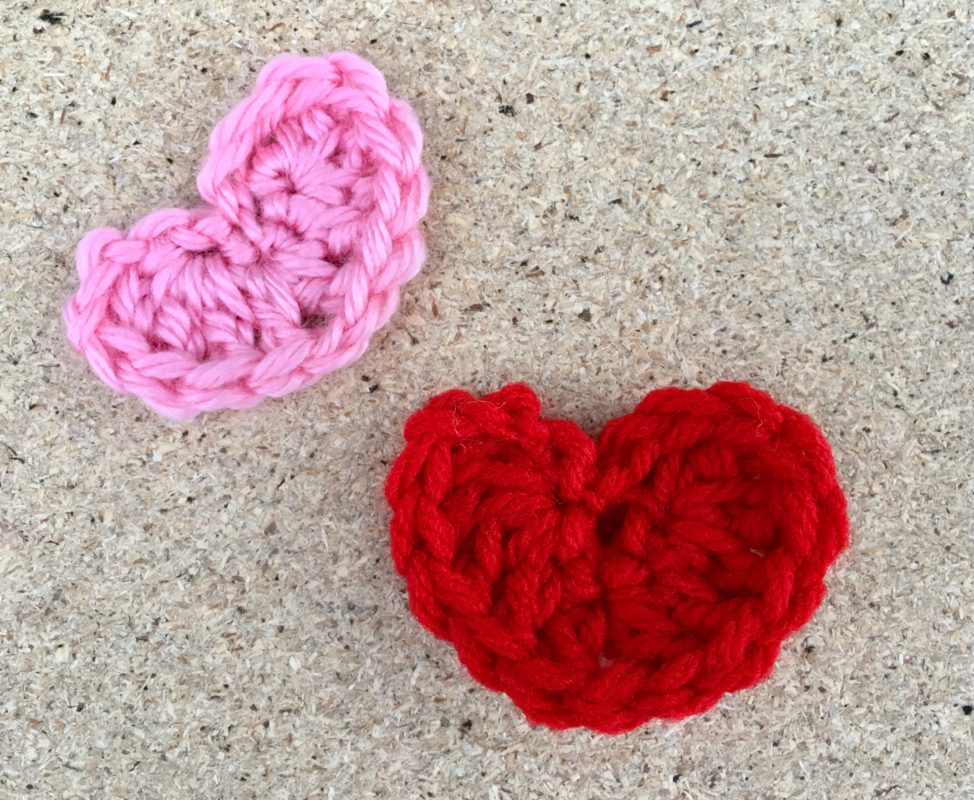 With Valentine's Day right around the corner, there are lots of great uses for these little appliques – they could be used in gift wrap, scrapbooking, or sewn to another project.
I personally love using these appliques all year round, too – I use them as appliques in many crochet projects. They look super cute on hats, gloves, scarves, etc.
Here's an idea: how about embroidering them with initials and putting them on stuffed animals, blankets, etc. as a baby shower idea? What a unique and personalized gift that would be!
The heart in the tutorial photos, as well as the hearts in my other photos here, are made using an H/8 5.00 mm hook and worsted weight yarn. The great thing about these hearts is that you can adjust the size by using a different hook – so you can have a variety of sizes! You can stock up on different sized crochet hooks with this awesome deal from Amazon
, so that you can make lots of different sized heart appliques!
Ready to to fall in love with this easy and fun pattern? Let's get started!
Abbreviations

Beg = beginning
Ch = chain
Dc = double crochet
Rnd = round
Sc = single crochet
Sk = skip
St = stitch
Tr = triple crochet
Instructions
Rnd 1 – Make a magic ring, 6 sc in ring.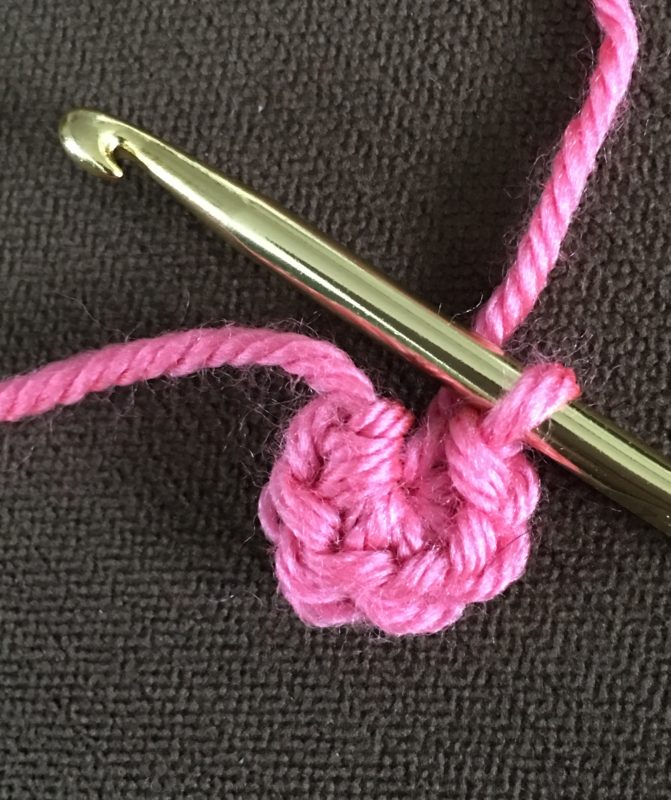 Ch 3, turn.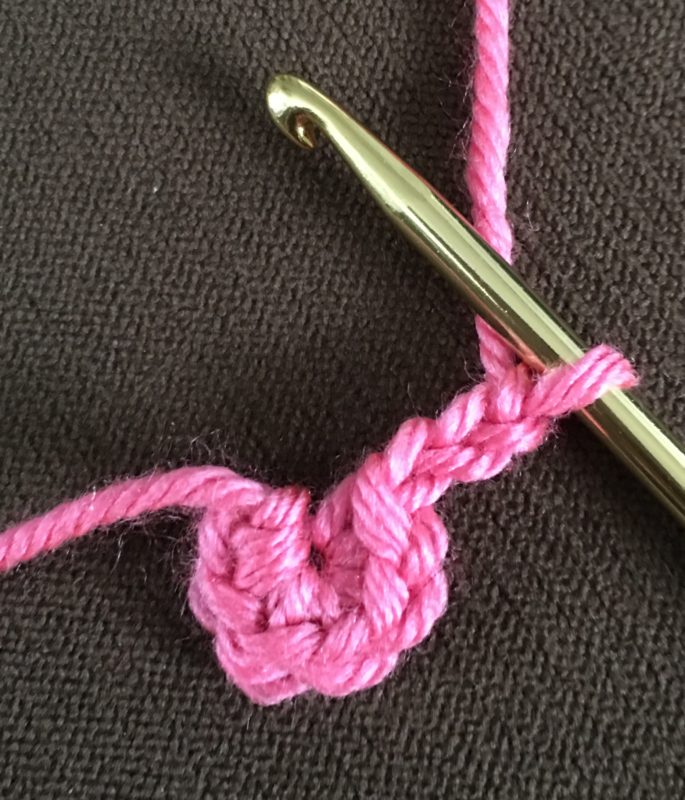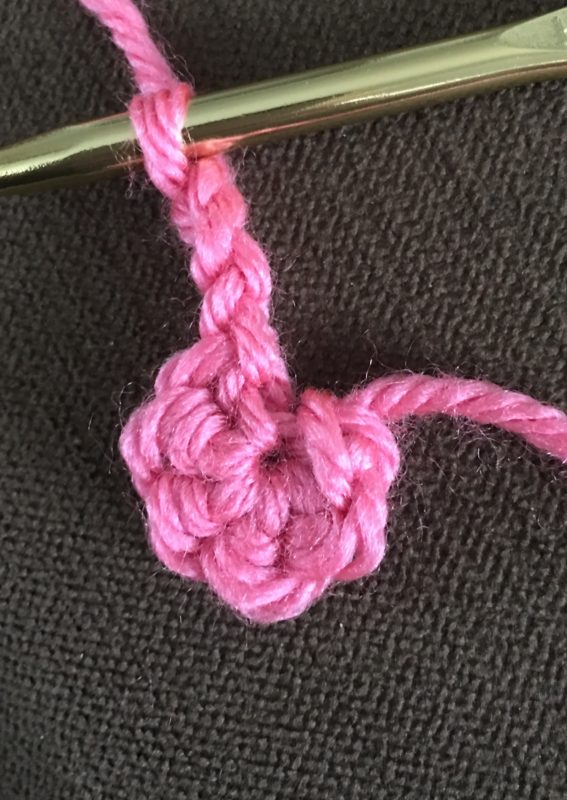 Rnd 2 – 3 tr in first st.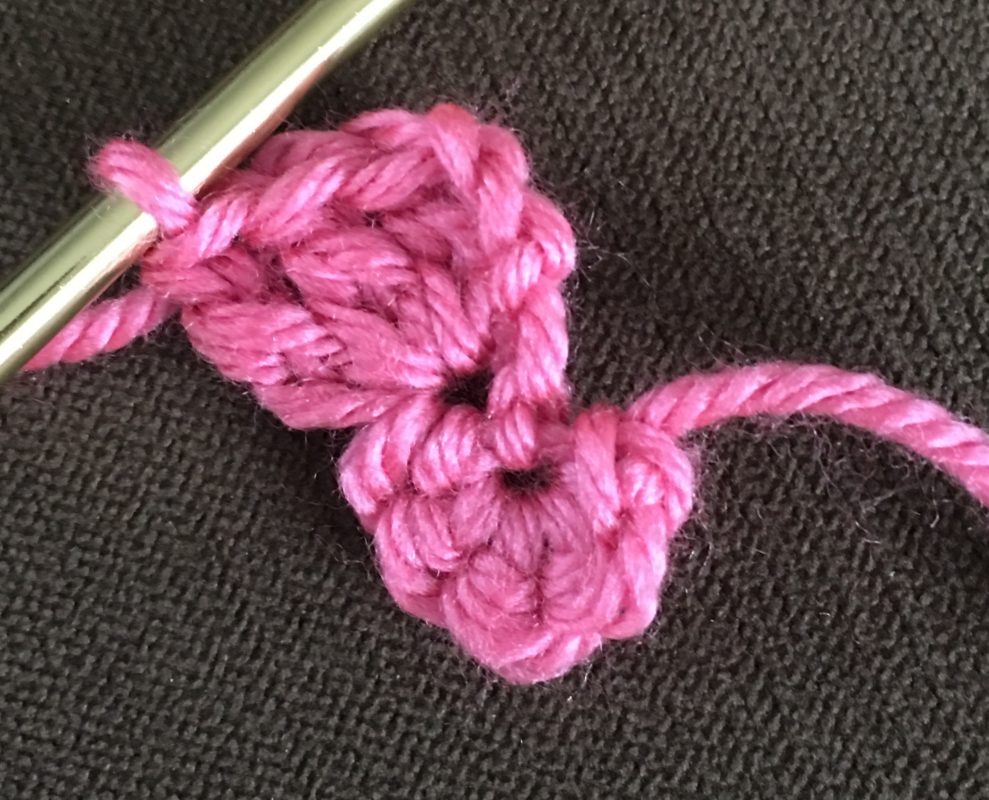 Dc in next st.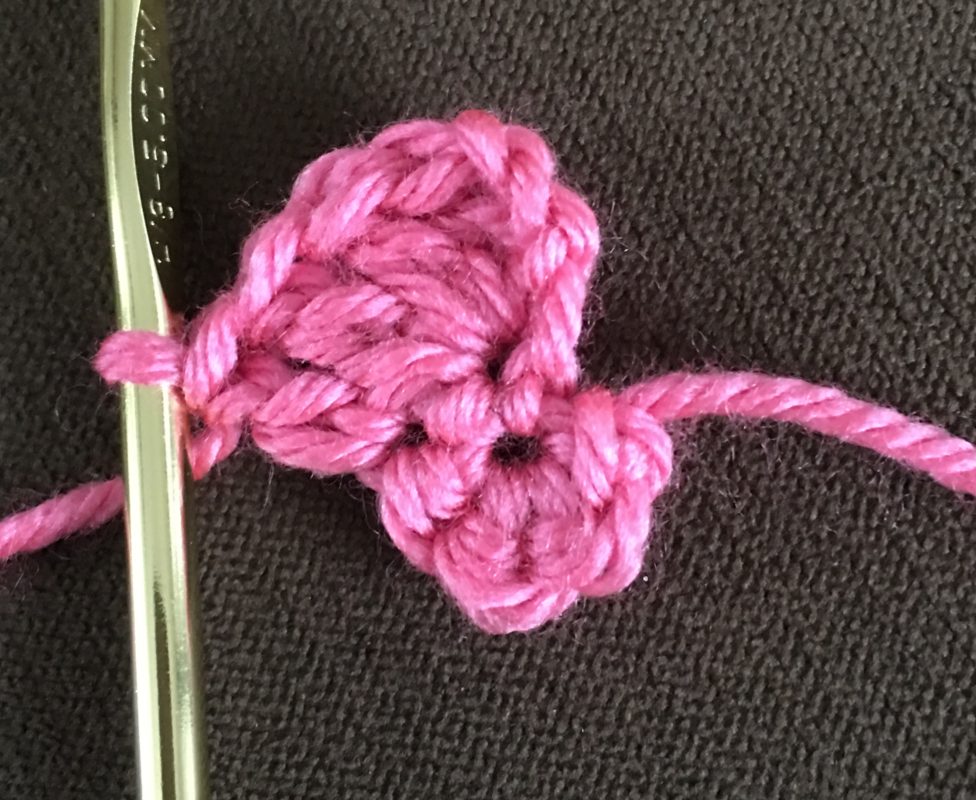 [Dc, ch 2, Dc] in next st.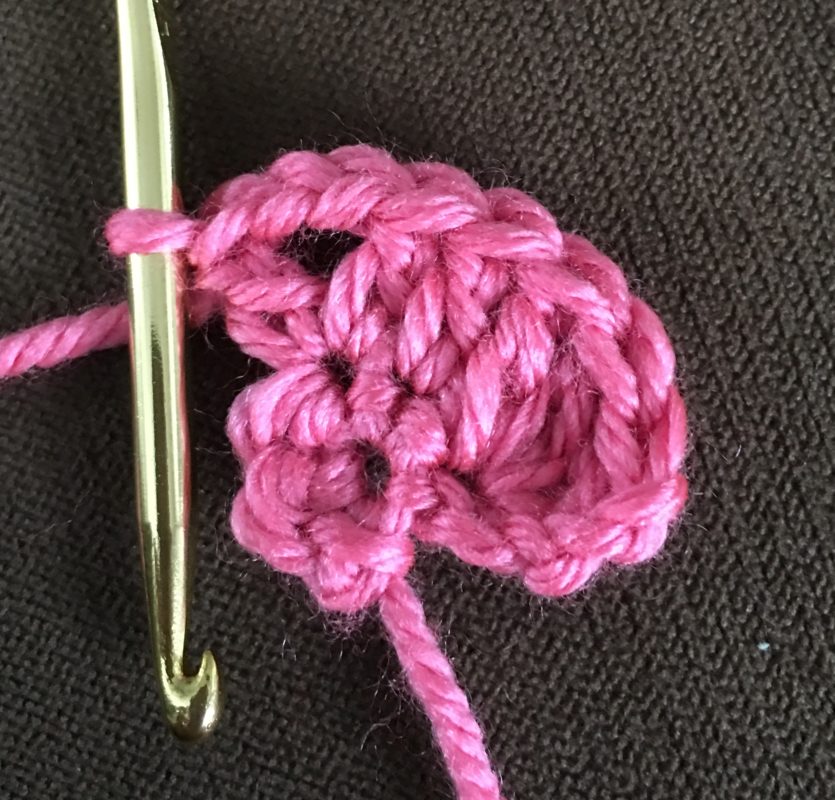 Dc in next st.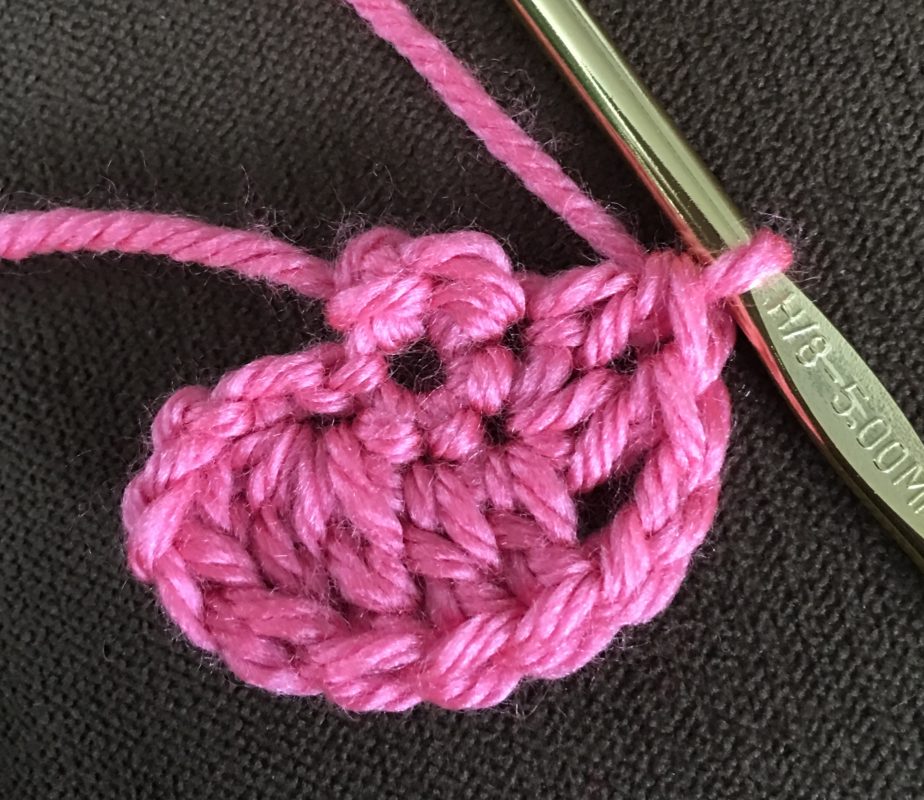 3 tr in next st.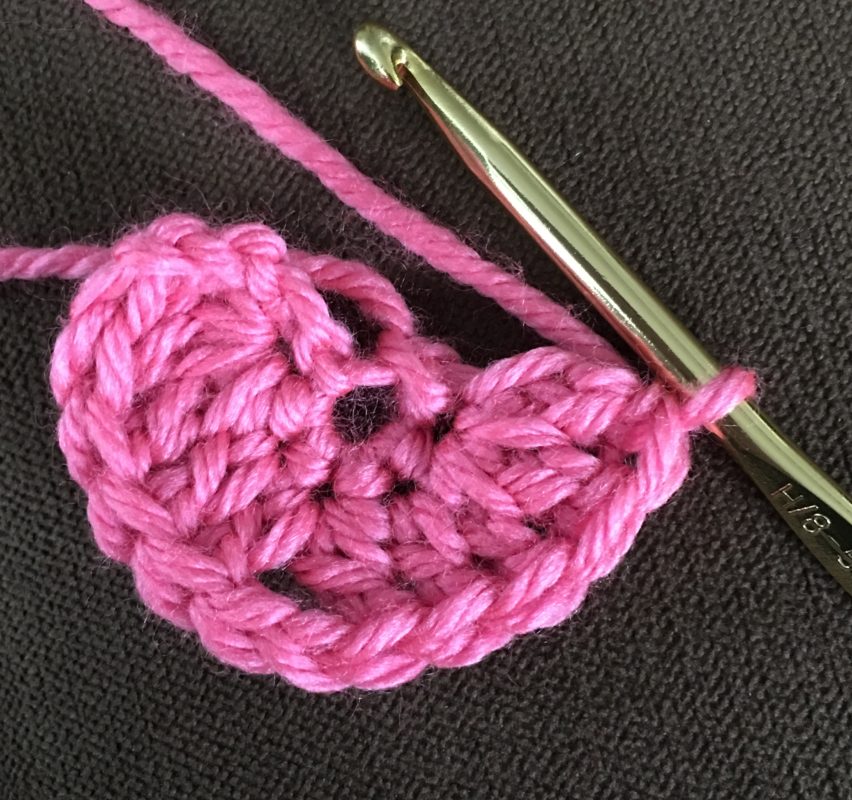 Ch 3, sk last st and sl st into small hole in center of magic ring.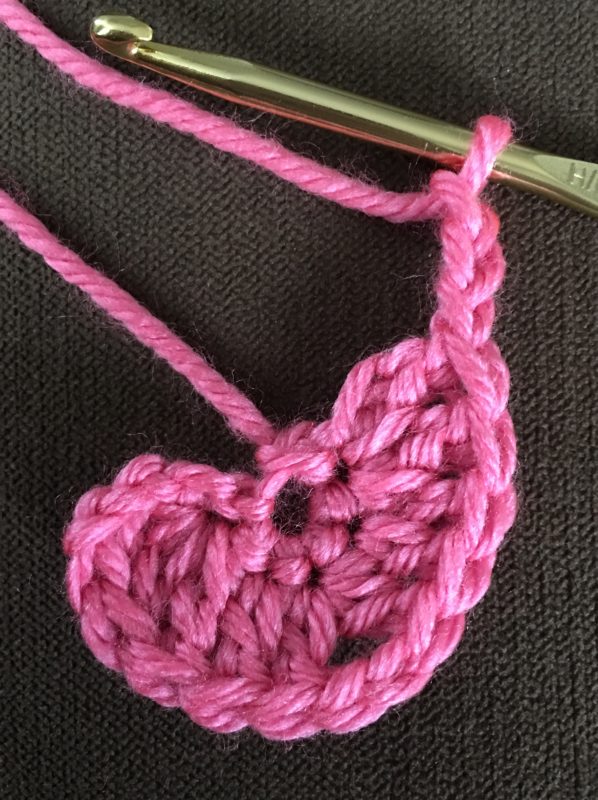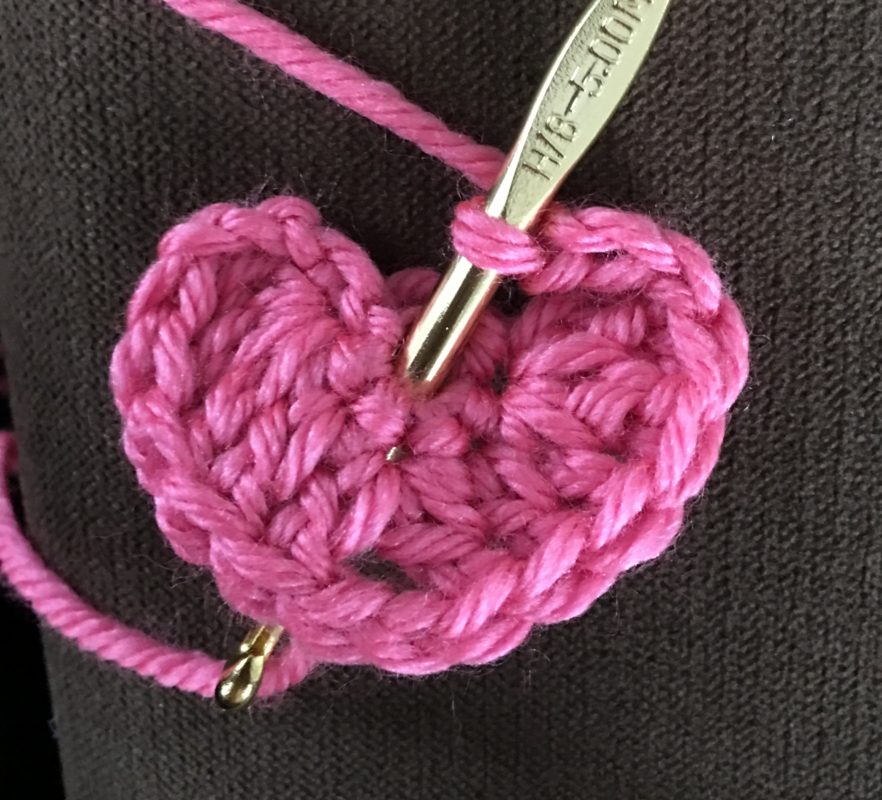 Pull on beg end (from start of magic ring) to close hole.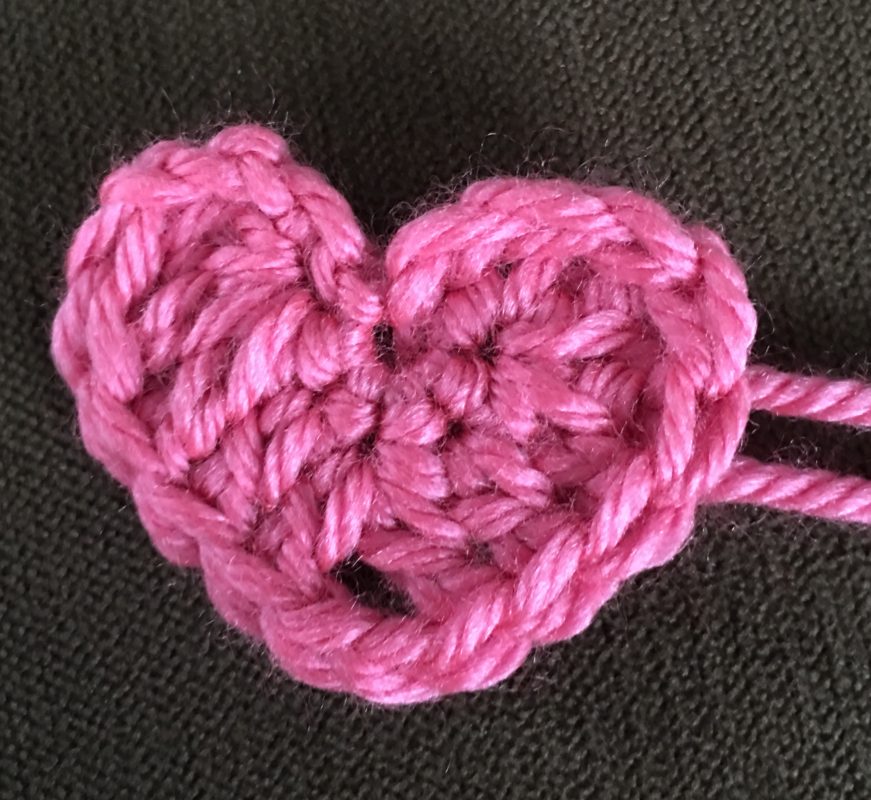 Fasten off, weave in ends (if you're sewing heart to something, you may want to leave a long tail for sewing when fastening off.)
Here is the result!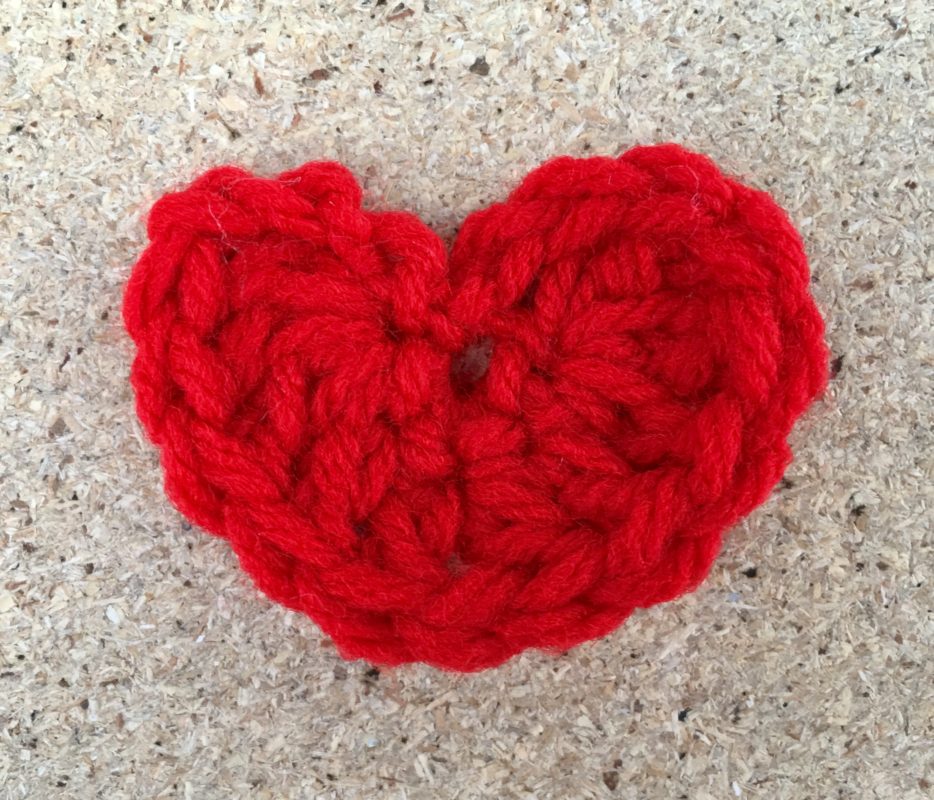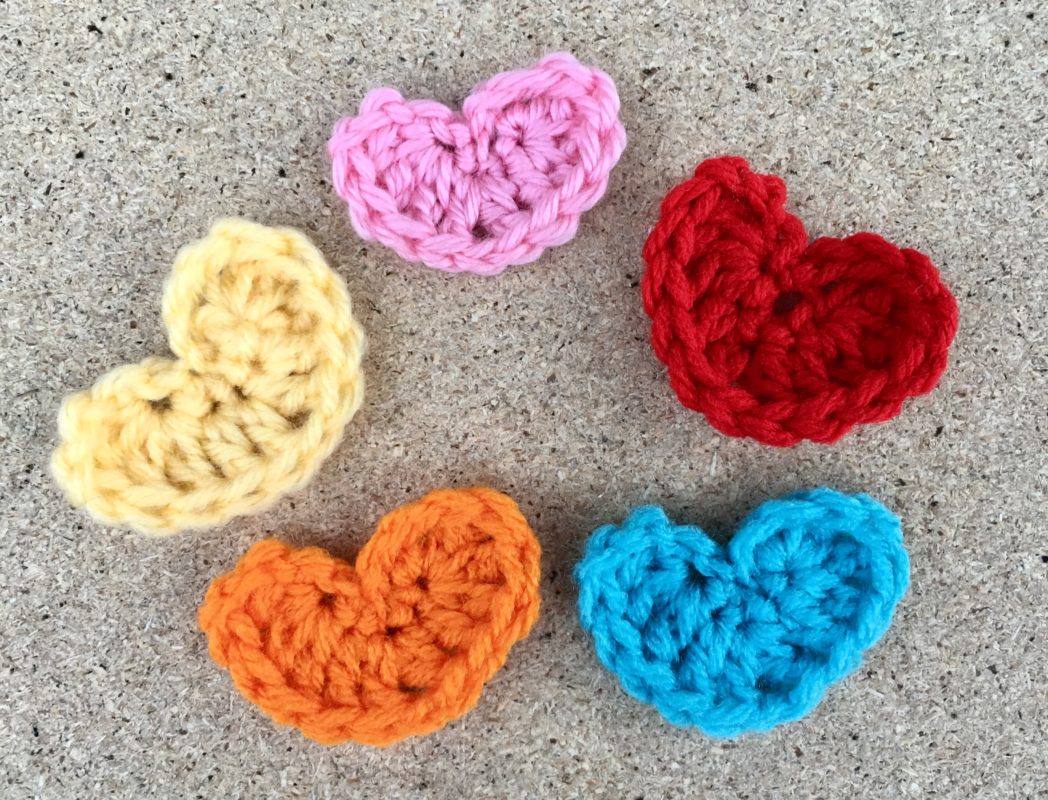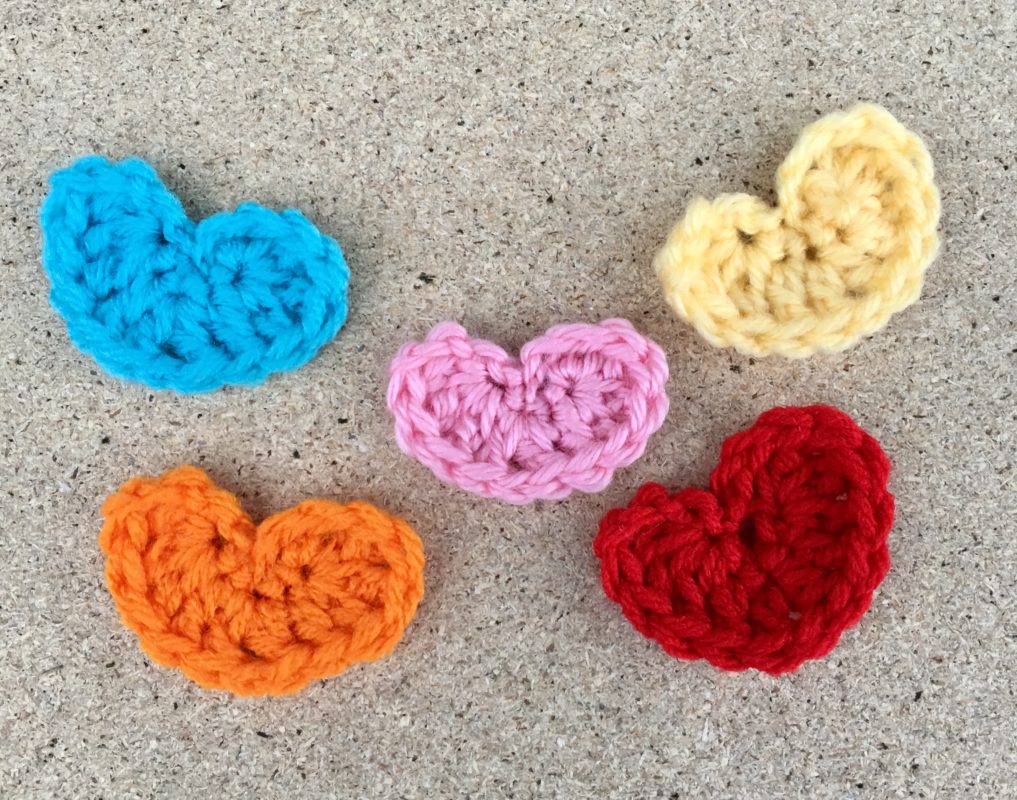 Thanks for joining me for this fun and lightning quick pattern! If you want more fun seasonal patterns, fashion, amigurumi, and more, please be sure to subscribe to my email list and follow me on social media! I hope to crochet with you some more very soon!
COPYRIGHT: This pattern is owned by Crafty Kitty Crochet (Melissa Moore). Any reselling or distribution of this pattern is prohibited. Sale of items made using this pattern is welcomed, but I do ask that credit/a link be provided back to my site, craftykittycrochet.com.
Keep up to date with my crazy crochet life!