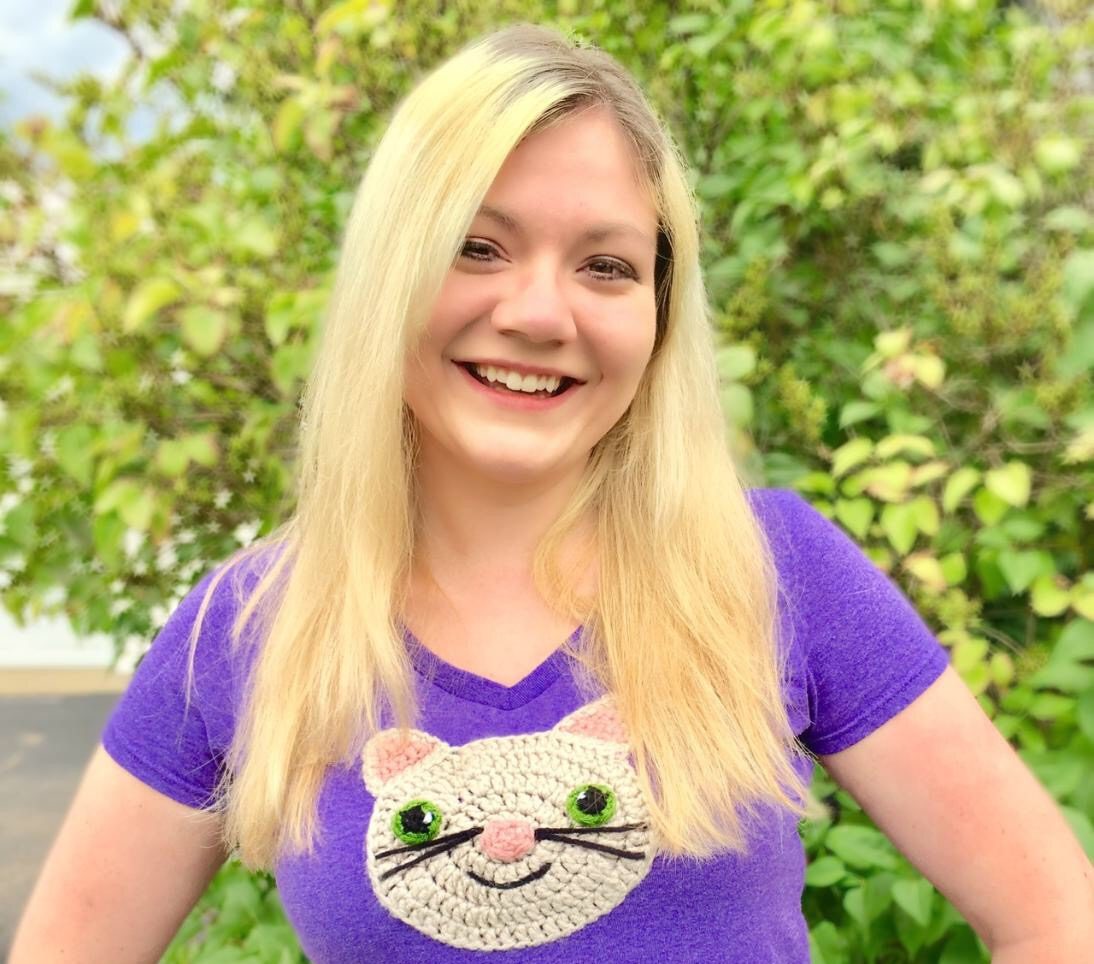 Welcome to Crafty Kitty Crochet!
Disclosure: This post may contain affiliate links; for more details, please see my Disclosure Policy here.
Hello there, fellow lovers of crochet, crafts, cats, and all things kawaii! Welcome to my new blog. It's been a long time in the making, and I'm happy to be here sharing with you!
What is Crafty Kitty Crochet?
That's a good question! Crafty Kitty Crochet started out as my storefront for my handmade creations. When I first launched my Etsy store in 2011, I was fresh out of college, living in a new city, and mostly looking for a fun creative outlet that might help with the cost of my yarn habit! Since then, it has evolved into so much more than I could have ever hoped for – a unique marketplace fueled by my love of Japanese-inspired amigurumi, which roughly translates to "crocheted or knitted stuffed doll", various fandoms that I enjoy, quirky fashion items for all ages, and basically all things "kawaii" (another favorite Japanese word of mine, which means "cute"). Since then, I have started selling on another awesome storefront called Zibbet. (Visit my Zibbet shop at http://crafty-kitty-crochet.zibbet.com)
Now I am starting in a new direction for Crafty Kitty Crochet. Instead of only selling my finished items, I am unlocking those patterns I have kept in my brain for the last seven years, and sharing them with the world through my blog! You can expect to see regular pattern posts here, as well as posts about whatever other random things I might choose to share with you at the moment!
So if you enjoy crochet, arts, crafts, DIY, amigurumi, cuteness, food, and unique accessories, then you are in the right place! Join me on this crazy crochet journey!
See you soon!
Keep up to date with my crazy crochet life!